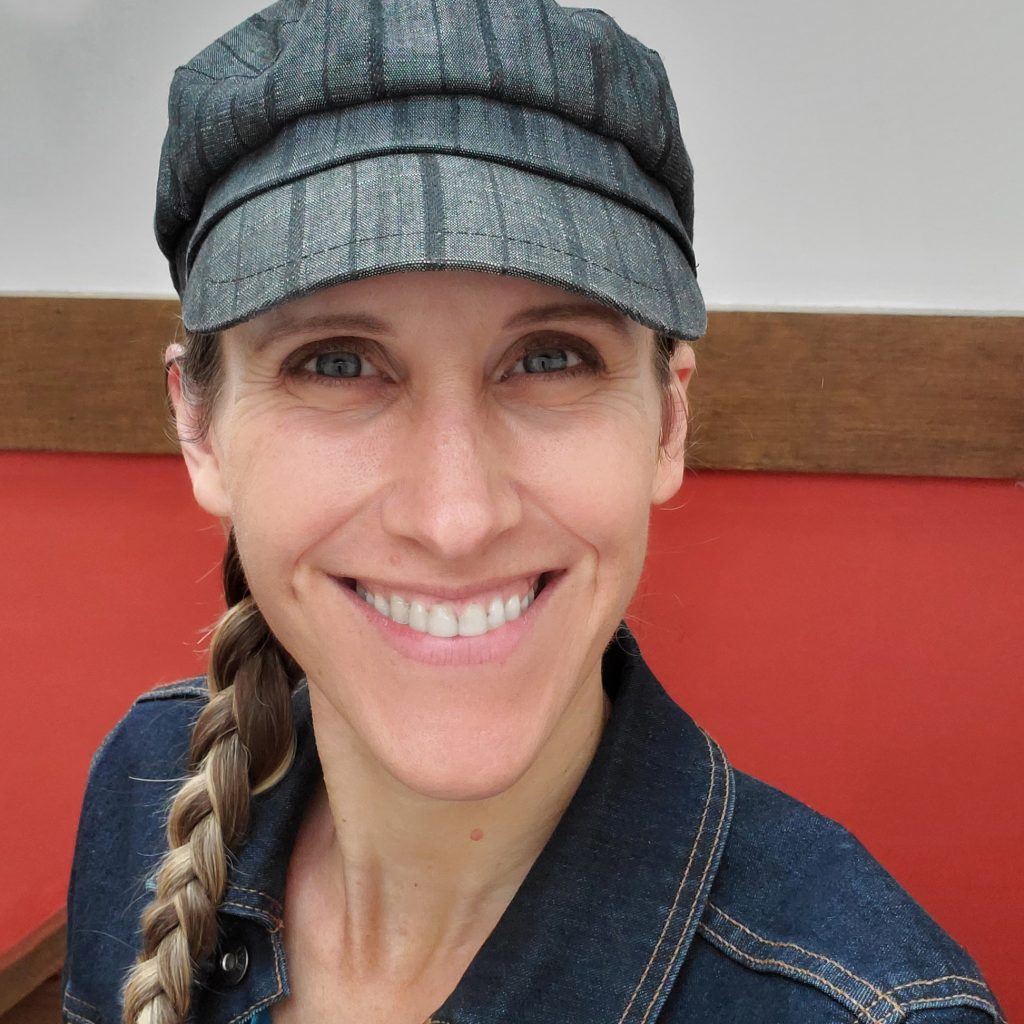 "An experienced team player with a passion for excellence"
With over 20 years of experience in fast-paced Website Design and User Experience (UX), Christi is well-placed to fulfill needs for beautiful, goal-driven, responsive design and prototyping.
Collaborating with teams to create quality work and a positive company culture is a passion.
Website Design & Development
---
User Experience (UX)
Figma
Adobe Creative Suite (InDesign, Photoshop, Illustrator)
Responsive Prototyping
Style System Creation
Content Strategy
Brand Design
Copy Editing
WordPress
Google Ads & Analytics
Trello
Social Media Design
HTML & CSS
Breadth of Experience
---
Non-profits
Small Businesses
Minority-owned
Banking
Pharmaceutical
---
Work Experience
Website Design & UX Lead
To Trade
Elkins Park, PA
Jun 2022 – Present
Created logo, branding, mood board, style system, website visual design, user experience, and interactive prototypes.
Contributed content editing and content strategy.
Applications used: Figma, Adobe Suite (InDesign, Illustrator, Photoshop), and Trello.
Website & Graphic Design Coordinator
Delaware Nature Society
Hockessin, DE
September 2013 to Present
Website & Social Media Design Coordination
Works with team to achieve optimal branded user experience within WordPress and Blackbaud Altru frameworks. Creates UX and architecture, visual design, and copy editing enhancements. Works with programmers as needed. Ensures success across major platforms and devices. Tracks website metrics, collecting and summarizing data and trends. Optimizes content for SEO and supplements with Google Ads for Nonprofits. Loves working with a team for a win-win, sharing knowledge – assuring excellence while fulfilling organizational goals. Creates content for Facebook, Instagram, Twitter, and YouTube. Reviews submitted videos for QA and branding alignment.
Website
More Designwork
Project Management
Saved the organization time and increased RO in proposing, and overseeing the movement of, Delaware Nature Society's main website from iMIS to the more versatile WordPress platform.
Efficiency and ROI Contributions
Researches, introduces, and implements technical improvements such as WordPress, Trello, LastPass, Google Analytics and Webmaster tools, and more.
Print Design Coordination
Working with departments throughout the organization: designs, copy edits, and prepares print deliverables utilizing Adobe Suite. Create photographic images of people and nature. Advises departments from a design and marketing perspective. Maintains QA and brand alignment of materials.
Copy Editing and Copywriting
Helps ensure highly-aware framing, grammatical correctness, brand consistency, and engaging, concise content in website and printed materials. Ensures scientifically accurate sources.
Diversity, Equity, Inclusion, and Justice (DEIJ) Committee Member
Helps raise the voices and inclusion of people of color, LGBTQ, neurodiverse, differently-abled peoples, and those of varied economic realities. Optimizes content to reflect diversity.
Remote Working Experience
Worked fully remote March 2020 through late 2021 with positive reviews from management. Has worked hybrid remote since then.
---
Website Design & Development
Trellist
Wilmington, DE
April 2011 to September 2013
Created graphic and frontend design for websites assuring success across platforms and device sizes. Also graphic design for print materials, design for PowerPoint presentations, and coding for email campaigns. Worked for small businesses and large financial and pharmaceutical institutions. Skilled in Adobe Suite, Photoshop, InDesign, PowerPoint, HTML5, CSS, and Responsive Design.
---
Website Design, Development & Project Management
Yikes, Inc.
Philadelphia, PA
December 2000 to April 2011
Worked with clients directly to lead them through the process of kickoff, website architecture, website development, and content entry to completion. Created innovative website designs with effective user experiences implemented with the help of the programming team when needed. Created logos and other graphics. Skills used regularly were: project management, SEO, website design using Adobe Suite, hand-coding HTML5, JavaScript, and CSS. Worked within databases and with PHP. Helped teach website design classes for at-risk communities.
---
Education
Rhode Island School of Design
Bachelor of Arts in Illustration
Minor in Animation
Providence, RI
Hobbies
Hiking, kayaking, geeking out on native plants and wildlife, painting portraits, travelling, environmental action, and spending time with her husband, kids, sweet old dog, and her kids' beloved guinea pigs.
---
Volunteer Group Leader
OUTdooristas LGBTQ Outdoors Social Club
June 2019 to Present
Founded hiking and social group for LGBTQ adults within local area to create a fun, healthy, supportive venue to meet and build community. Organizes and leads successful (average of 10 attendees per week) bi-weekly hikes and brunches year-around. During the pandemic, ran online Zoom meetups. Holds fundraiser twice per year to cover costs. Ensures an inclusive and supportive community ethic.
Ukraine Fundraiser
March 2022
To help Ukraine, designed a "Support Ukraine" shirt gift and planned a virtual social event, promoted on Facebook, to quickly help raise over $800 within 4 days.